Max Nicholson - Environmentalist, ornithologist, author and administrator born Co. Dublin, 12 July 1904 died Chelsea, London, 26 April 2003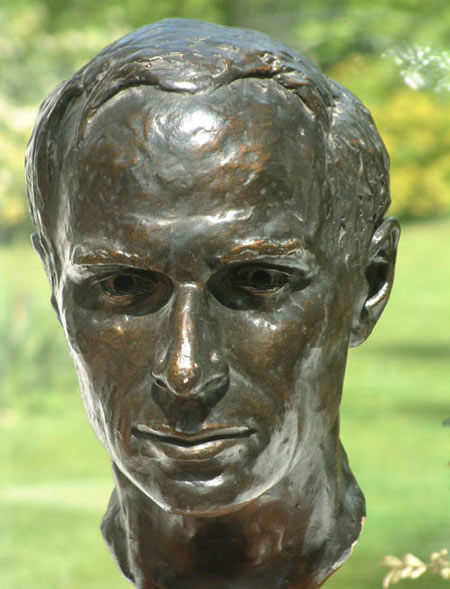 The Enviromental Revolution fifty years on - a talk by Richard Flenley in July 2021

"We are now 51 years on from the time when Max first published "The Environmental Revolution", so perhaps time to consider where this stands in the post-Greta era." Read more here


---

Every year on Max Nicholson's birthday, 12 July, a group of us walk a section of the London Jubilee Walkway to celebrate his work in originating it.

Covid restrictions meant that we were not able to conduct the walk in 2020 or in 2021, but we are planning to resume this walk on 12 July 2023. Please put the date in your diary and look for the route details, etc., here in June 2023. For the picture archive of the walks in previous years from 2006 to 2016, please click here.
---

QUEENS WALK SUNDIAL
The sundial commemorates the Jubilee Walkway, the William Curtis Ecological Garden, and Max, who initiated both of them. It was officially opened by the Mayor of Southwark on Thursday 19th March 2015. Please see our Queens Walk page for details
---

Max, the Silver Jubilee Walkway and the development of the South Bank - extracts from "A Walk for the Queen" by Hugo Vickers


---

Some pictures from "WWF - a biography" - an exhibition in 2011 in Zurich celebrating the first 50 years of the World Wildlife Fund.

---

This website is a growing memorial to Max, built up by the kind recollections of many of those who knew him. There are now links to the latest additions to this extensive page.

If you would like to contribute a recollection or anecdote, please send it to Piers Nicholson . As you will see from the recollections page, all kinds of recollection - formal or informal, official or personal - are very welcome, and will help to build up a picture of Max's complex and interesting character.

---

See our new page on the Max Nicholson memorial sundials at the London Wetlands Centre in London, and at Sedbergh School in Cumbria

---

See our page on the WWF founders memorial lecture held at the Natural History Museum on 5 November 2003

---

Read the Foreword by H.R.H. The Duke of Edinburgh originally written for Max's book "The New Environmental Age" in 1986

---
Read Sir Crispin Tickell's address at the memorial service in Chelsea on 27 June 2003
"Max Nicholson was a giant in his time, with a compelling combination of idealism, imagination, energy, and managerial ability to put his ideas into practical effect."
and the obituaries from and a selection of letters:reproduced with permission
more to come
Sir Martin Holdgate
John Sheail
Professor Roger J. Wheater
Frank Perring
Dr. Luc Hoffmann
Sue Lawley
Michael Hudson


---

Max's autobiography (part) - Working with the Russians and the Americans during the war

A small initial selection of pictures of Max

A summary of Max's honours, awards, and positions held

Some books by Max Nicholson are still available

If you would like to give a donation in Max's memory, here are some suggestions with a Gift Aid certificate to increase the value of your gift.

This bronze head of Max was sculpted by Alan Jarvis in 1950.